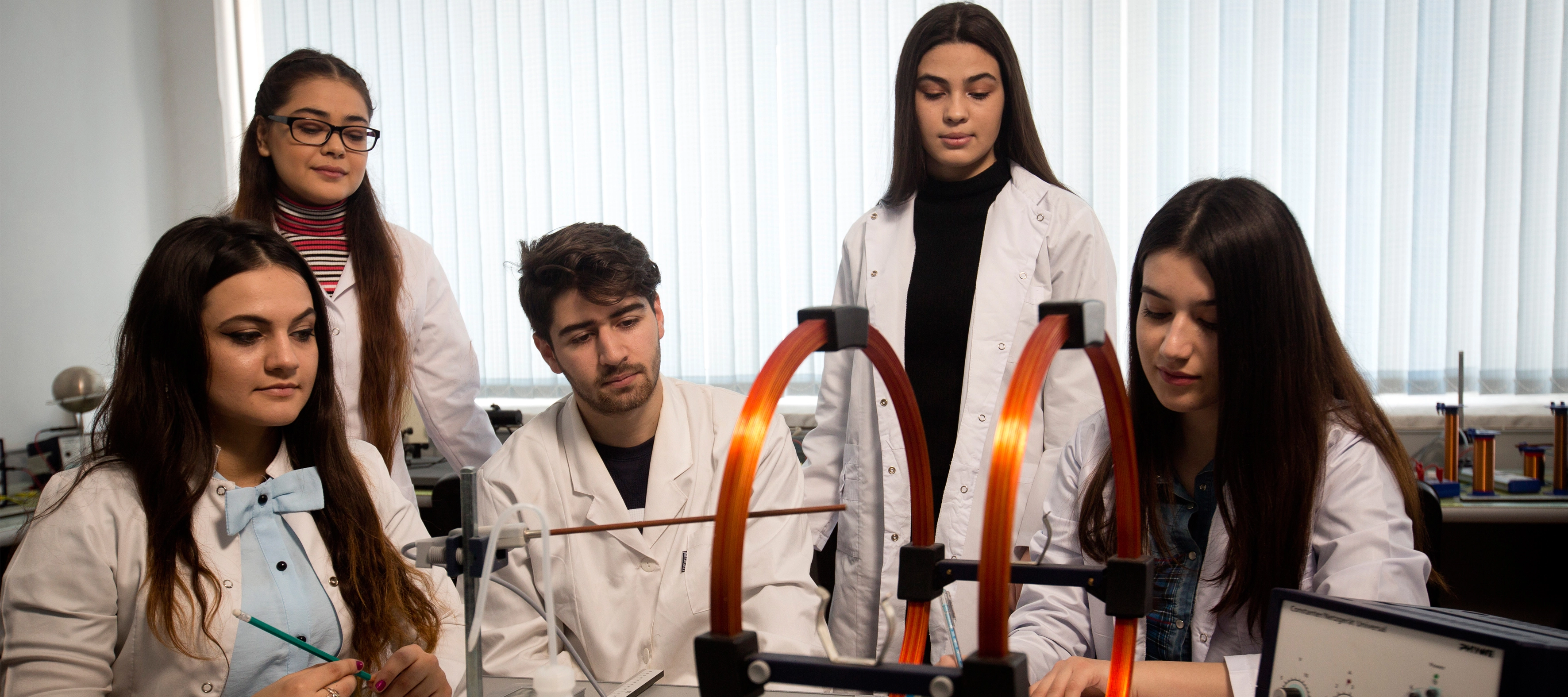 SCIENCE AND STAFF TRAINING
Speaking about the construction of national education in independent Azerbaijan, national leader Heydar Aliyev said that "One of the blessings of state independence is that we are building our education system according to the history, spirituality and traditions of our people and nation. It is true that this process is very complicated. This process will not be completed in a short time. Today, I appeal to all citizens, teachers, heads of educational institutions who work in the field of education, and I ask them to soon establish the work in the education system based on the principles of independent Azerbaijan"…
The superiority of highly developed countries on the competitiveness index is directly related to the development of human potential, which is mainly determined by the level of education. Currently, as in all areas of our country, rapid changes are taking place in the field of education. The integration of Azerbaijan into the single European higher education space, on the one hand, suggests the adaptation of teaching and learning models to modern requirements, and on the other hand, the preservation of the ethical and cultural uniqueness of the formed traditional education system of Azerbaijan as a necessity. For this purpose, the analysis of the situation in all areas of the education system, the consideration of important factors became the main basis for the modernization of the higher education system of Azerbaijan in the conditions of the intensified globalization processes.
The annual increase in education costs is directly related to the fact that the President of the Republic of Azerbaijan Mr. Ilham Aliyev considers education to be one of the main priorities of the state policy. In this regard, the President says: "We must turn our material values ​​and economic potential into human capital."
In recent years, the social policy successfully carried out by the President of the Republic of Azerbaijan, Mr. Ilham Aliyev, opens wide opportunities for further improvement of the social situation of teachers. The dynamic and continuously developing economic potential of our country creates a real basis for its implementation.
One of the main factors that determine the development of pedagogical science in Azerbaijan and ensure its development is the training of scientific and pedagogical personnel. The main goal of scientific-pedagogical personnel training is to provide education workers with innovations in pedagogy, didactics, psychology, inclusive education, educational science as a whole, to ensure the organization and management of education on scientific bases, and to raise the level of professionalism of professors and teachers of higher schools. The quality of the implementation of higher education reform in the short and long term depends on the training of scientific and pedagogical personnel. Therefore, necessary conditions are created for the training of scientific-pedagogical personnel, attention is paid to the renewal and rejuvenation of the teaching staff. As a result, the level of professionalism of the teaching staff working in the field of education increases.